Established in 1987, Owner, and Master Finisher and Touchup Artist, Joel Sarver, and Touchup Artist Vicki Sarver. Husband and Wife Team!

3,500 square foot facility with 2-spray booths.

Specializing in Touchup and Restoration of interior woodwork and painted surfaces on 

on Mega Yacht Interiors.

Our company is your number one source for professional service. We surpass the competition by our consistency and quality.

This page was last updated: February 28, 2017
We take pride in our attention to detail, color matching, and choose only the best finishes that are durable and long-lasting.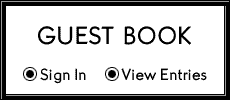 DECORATIVE WOOD FINISHING, INC.

BEFORE....STRIPPED OFF OLD VARNISH....

AFTER...6 COATS AWL SPAR SINGLE STAGE, 15 COATS AWL BRITE 2-PART SYSTEM..BUFFED AND POLISHED

**Website is currently under reconstruction and updating**